When installing the Clever Dialer app, you will be asked to grant the permission "Draw over other apps".
If you have a mobile phone with an Android version older than Android 11, pressing the "Grant permission now" button will immediately switch to the correct setting. All you have to do here is flip the switch, so to speak.
However, this is a bit different starting with Android 11:
If you press the Grant permission now-Button, you will automatically be taken to the app Settings and a list of apps installed on your mobile phone will appear. If you have many apps installed, you may have to scroll down a bit to find Clever Dialer. Once found, all you have to do is flip the switch. This will successfully grant the necessary permission. Afterwards, you can use the back arrow to switch back to the Clever Dialer app to complete the installation.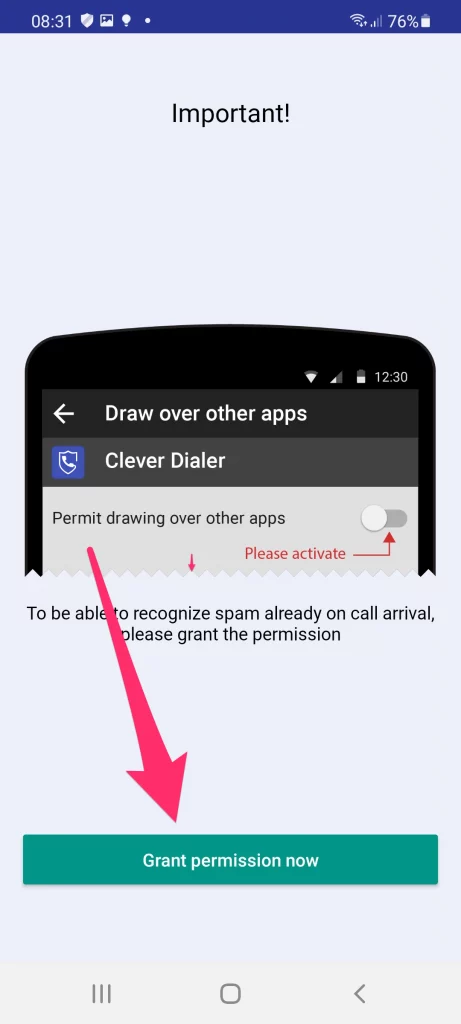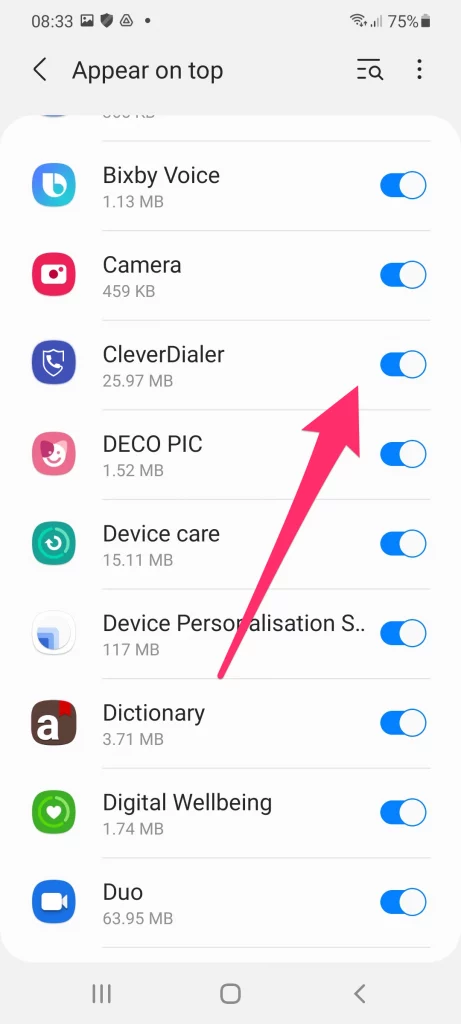 BTW, this permission is mandatory for Clever Dialer being able to warn you from spam calls.